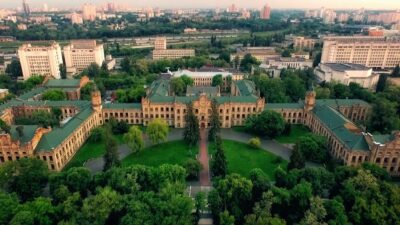 Dear colleagues,
You are cordially invited to participate in the roundtable discussion on Sustaining teaching in response to a current crisis in Ukraine: A global initiative for teacher professional development.
The roundtable discussion is aimed at bringing together practitioners, policymakers, education sector leaders, teachers, researchers working in education in emergencies or crisis settings to brainstorm ideas and to stimulate discussion on a broad range of issues.
The objectives are
to share beneficial practices, approaches and tools for teachers in crisis and displacement contexts;
to outline challenges and suggest solutions;
to engage teachers and policymakers in the discussion about practices, resources, policy and research to develop an action-oriented plan for improving the quality of teaching;
to bring out and promote the outcomes of the roundtable to empower teachers in crisis context to support their learners.
The event is organized by the Faculty of Linguistics, Igor Sikorsky Kyiv Polytechnic Institute, Ukraine and will be held online on 14 June 2022 from 10:00 a.m. to 13.00 p.m. (EEST)
Zoom link:
https://us02web.zoom.us/j/84084891307?pwd=ERREcJsqnqbJWutc_VfIvSrKkpSZq.1
We would be pleased if you could join us and be active participants in the discussion.
Sincerely yours,
Prof. Yuliana Lavrysh
lavrish.yuliana@lll.kpi.ua