The Future of the Academic Journal
PESA Agora provides a public space for comments on issues and concerns related to the philosophy of education, the wider fields of education, and culture in our contemporary world.
PESA Agora is an Open Access meeting place for people interested in the intersections of education, philosophy, teaching, learning, technology, indigenous philosophies, identity issues, and the environment, in effect it is the future of the academic journal.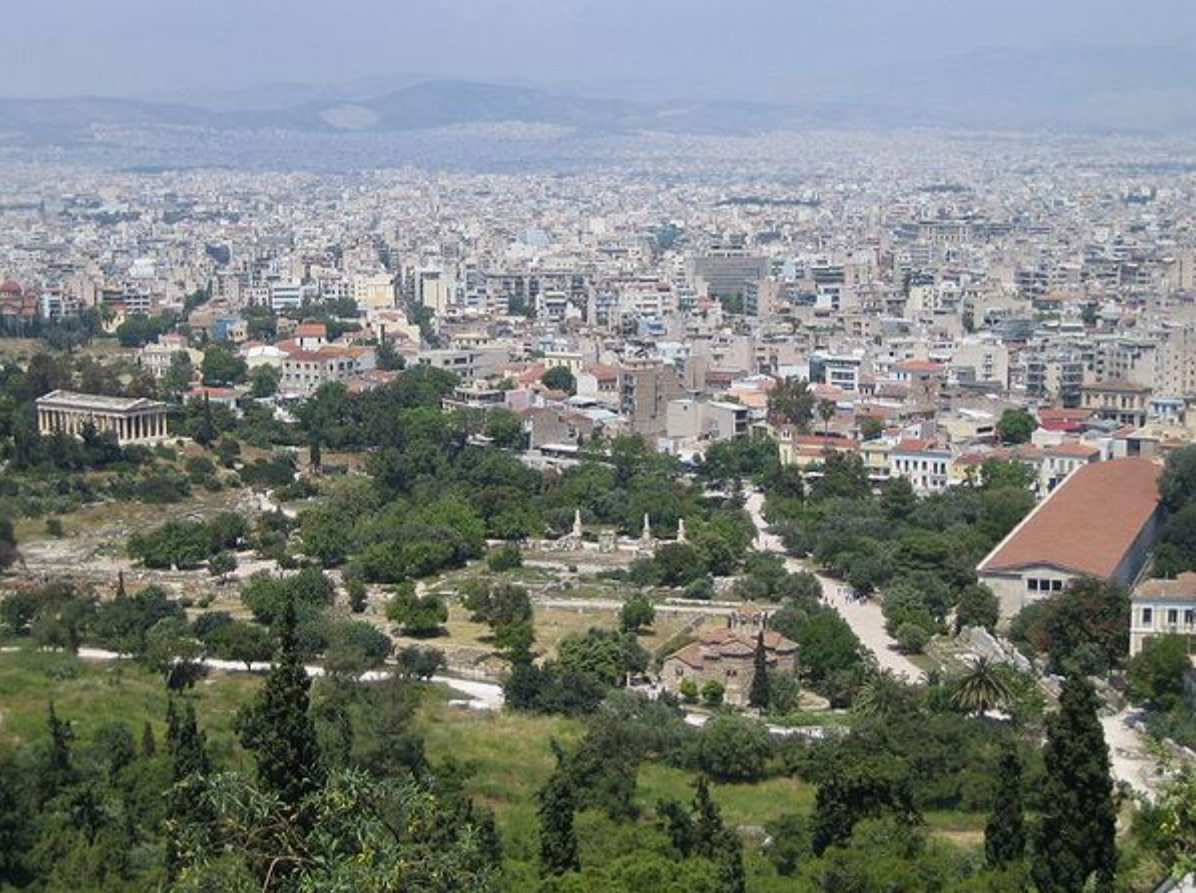 PESA Agora is derived from the ancient Agora of Athens which was an open market-place for the polis or citizens to trade goods and where they gathered to speak in public about  the artistic, spiritual and political life of the city-state.  In the Agora of Athens Socrates held court to anyone who would listen, especially the youth, questioning them on the meaning of life and it was here that he attracted the  young poet Aristocles, who was to become Plato. The Agora served as an early model for both the Academy and the dialogues, therefore we have set up PESA Agora as a public space for sharing ideas.
PESA Agora features include:
Ideas:  brief 500-1000 words or less
Ideas are where readers can be informed about current issues. It can be brief opinion and commentary and even a book review.
It is Open Access, freely available for readers to download and copy with proper attribution with a CC – BY – ND licence.
Send contributions using the Agora style guide as provided on our site, with your name, position and contact details to: editorial@pesaagora.com
Columns: a short essay 3000 word limit, in a journalistic rather than formal academic style
A Column is written by invited columnists, who will be regular contributors.
We will also publish essays by other contributors. To do so, please provide a short 200 word abstract, with your name, position and contact details to editorial@pesaagora.com
The Agora style guide is provided on our site.
Readers are free to read the Column but PESA holds copyright with all rights reserved. See the attached file and contact admin@pesaagora.com for re-publishing details, fees and translation details.
Educational Philosophy and Theory (EPAT) Editorials – a selection from our journal.
Notices:  News about people, books, events, CFPs, conferences and academic jobs.
We include alerts to monthly list of Educational Philosophy and Theory (EPAT) articles.
We announce PESA events as well as PESA member achievements and other events that may interest our readers.
Podcasts, Videos are being developed – we have our own PESA Agora YouTube Channel as well as a separate PESA YouTube Channel featuring  some conference keynote speeches.
We welcome your contributions in these areas, including webinars.
PESA Agora links to Social Media – if you wish to add or comment about anything, contact our manager on media@pesaagora.com
PESA Agora includes the re-launched journal ACCESS: Contemporary Issues in Education and the searchable, digital archives of all 39 previous issues of ACCESS: Critical Perspectives on Communication, Cultural and Policy Studies.
Disclaimer:
The Philosophy of Education Society of Australia (PESA) makes every effort to ensure the accuracy of all the information (the "Content") contained in its publications. These include Educational Philosophy and Theory, ACCESS: Contemporary Issues in Education, and PESA Agora. However, PESA  makes no representations or warranties whatsoever as to the accuracy, completeness or suitability for any purpose of the Content and disclaims all such representations and warranties whether express or implied to the maximum extent permitted by law. Any views expressed in this publication are the views of the authors and are not necessarily the views of the Editor, or the Society. The accuracy of the Content should not be relied upon and should be independently verified with primary sources of information. The Philosophy of Education Society of Australasia shall not be liable for any losses, actions, claims, proceedings, demands, costs, expenses, damages, and other liabilities whatsoever or howsoever caused arising directly or indirectly in connection with, in relation to, or arising out of the use of the Content.