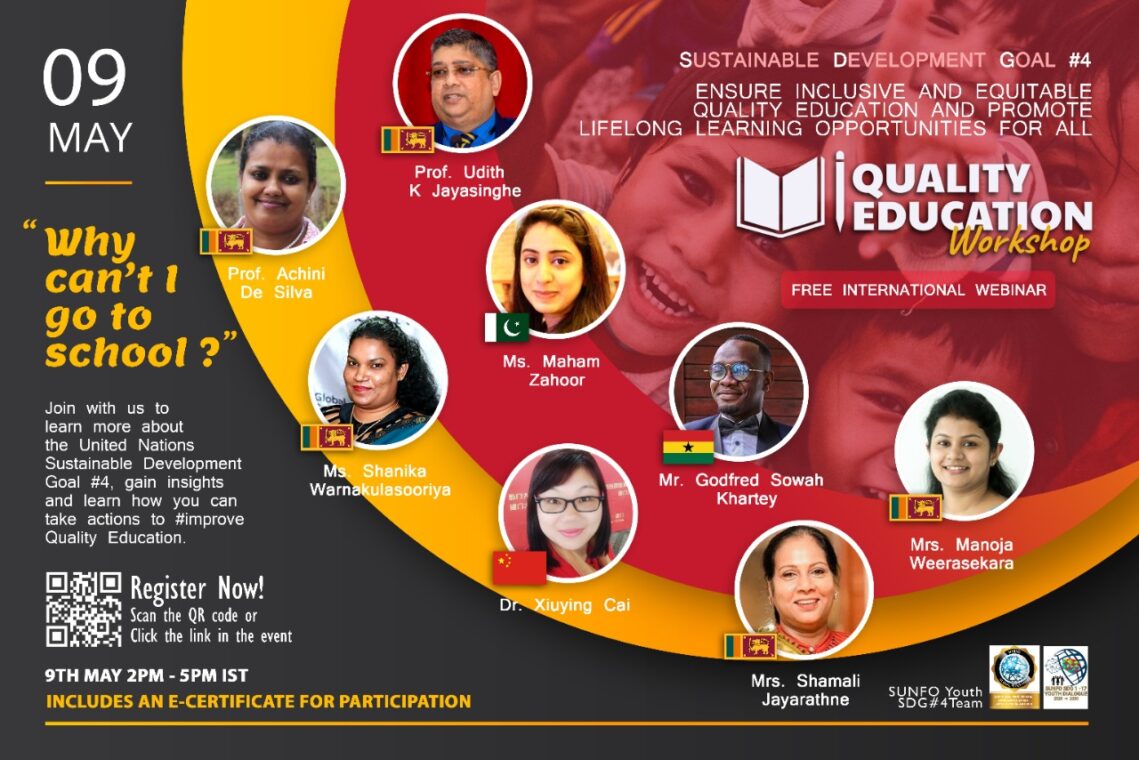 SDG #4 – Quality Education Workshop
9th May 2021 2PM – 5PM IST – India Std Time
#sdg #sdg4 #qualityeducation #education #un #unsdg #globalgoals
📕 You can probably #read and #write well, But do you know that there are a lot of children who can't read or write? A #quality #education is the starting point for everything.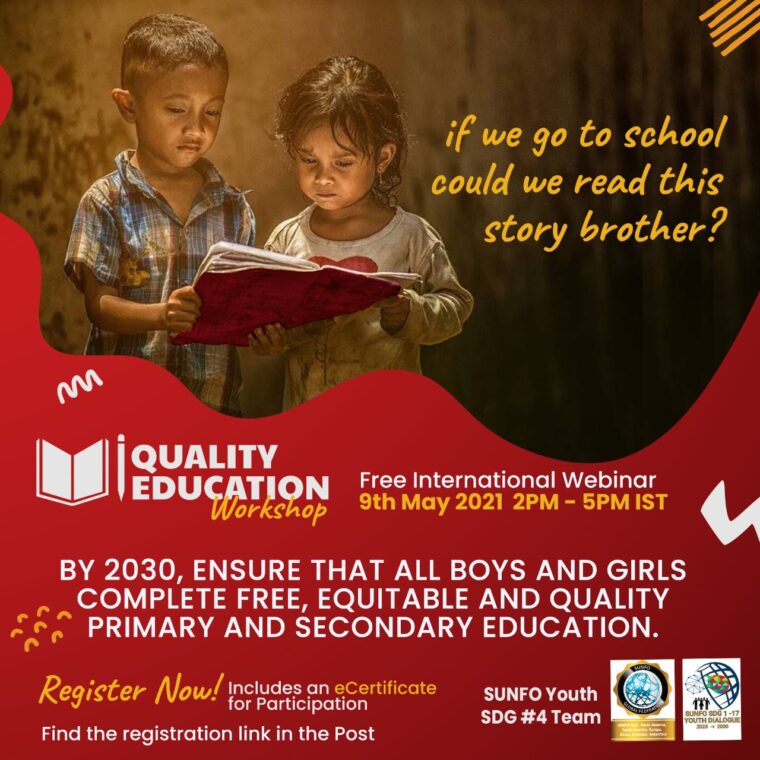 📘Over 265 million children are currently out of school. In many cases, even the children who do attend school lack basic reading and math literacy.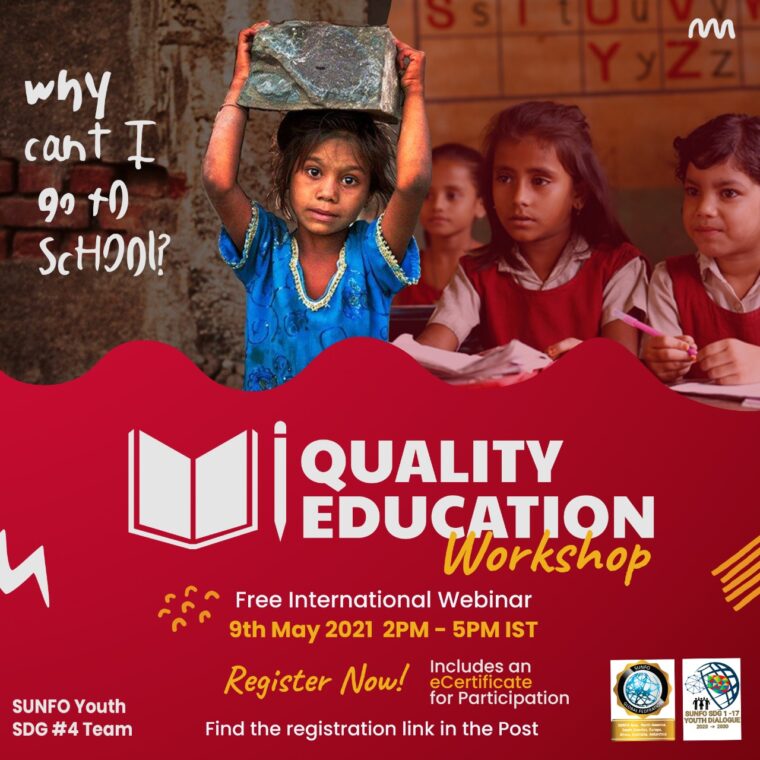 📗 Join with us to learn more about the SDG #4,  gain #insights and learn how you can take #actions to increase Quality Education. Our Webinar will contain #speeches from #internationally #inspiring speakers around the world and much more content that will help everyone to achieve this SDG together.
📙We also offer an important e-Certificate for successful completion